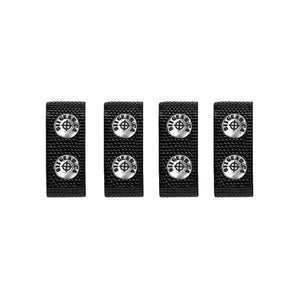 Duty Belt Keepers with Snap Closure (4 Pack)
Duty belt keepers are made to wrap around your duty belt and your inner belt to keep your belts together. This keeps your belt on and in place through anything a shift can through at you.
911gear.ca nylon duty belt keepers are made of black nylon and are snap closure. Snaps are 100% metal to give them durability.  Our keepers are made to fit 2" duty belts and built to last.