Posted by Joshua Witteveen on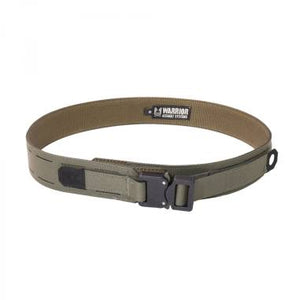 Warrior Assault Systems and Black Bear Gear are proud to announce the Laser Cut Fight Light Belt. It is a slimline belt solution that has been designed to be compatible with the full range of Warriors laser pouches and holsters, and has the ability to hold any standard Molle pouch. The Fight Light Belt has a 45mm tall profile and has a series of horizontal laser cut slots that accept MOLLE webbing arms, allowing pouches to be threaded through it, this layer is backed by a 45mm belt made from ultra strong riggers webbing and finished off with a 25mm...
Posted by Joshua Witteveen on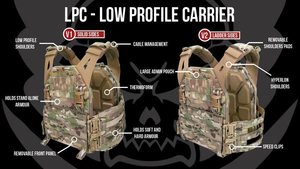 Black Bear Gear an Ontario based company has released the new Warrior Assault Systems Low Profile Carrier V1 which comes with Solid Side Cummerbunds. There also is a V2 that comes with ladder sides. With both versions it gives the wearer optimal carrier setup room. With the ability to add Warrior Assault Pouches or any other Molle capable pouch on the abundance of Molle room you can set this carrier up for any operational situation. The Patent Pending Warrior LPC Low Profile Plate Carrier represents a new generation of armour carriers. Designed with direct input from serving operators within the...